Book Now for Christmas
Get ready to celebrate Christmas in style at St.Elli's Bay. Christmas lunch & dinner parties, live music events, private room hire. Book now!
Christmas Bookings & Events
NEW! Christmas Menu & Live Music
From 24th November we'll be offering a delicious 2 & 3 course Christmas Menu in our First Floor Brasserie.
PLUS, every Friday and Saturday evening in December we'll be hosting a selection of spectacular live music acts.
Join us for top acts paying tribute to Ed Sheeran, Neil Diamond, Olly Murs, and the Welsh legend that is Sir Tom Jones. Plus spectacular 80s hits and popular Christmas favourites.
Book a table, lots of tables, or the whole floor for a private party! We have you covered. Whatever your party size, let St.Elli's Bay cater for your Christmas this year.
Enjoy a casual, cosmopolitan dining experience from our ground floor bistro. No booking necessary. Open from 10am for breakfast. Meals available throughout the day until 5pm. Takeaway also available.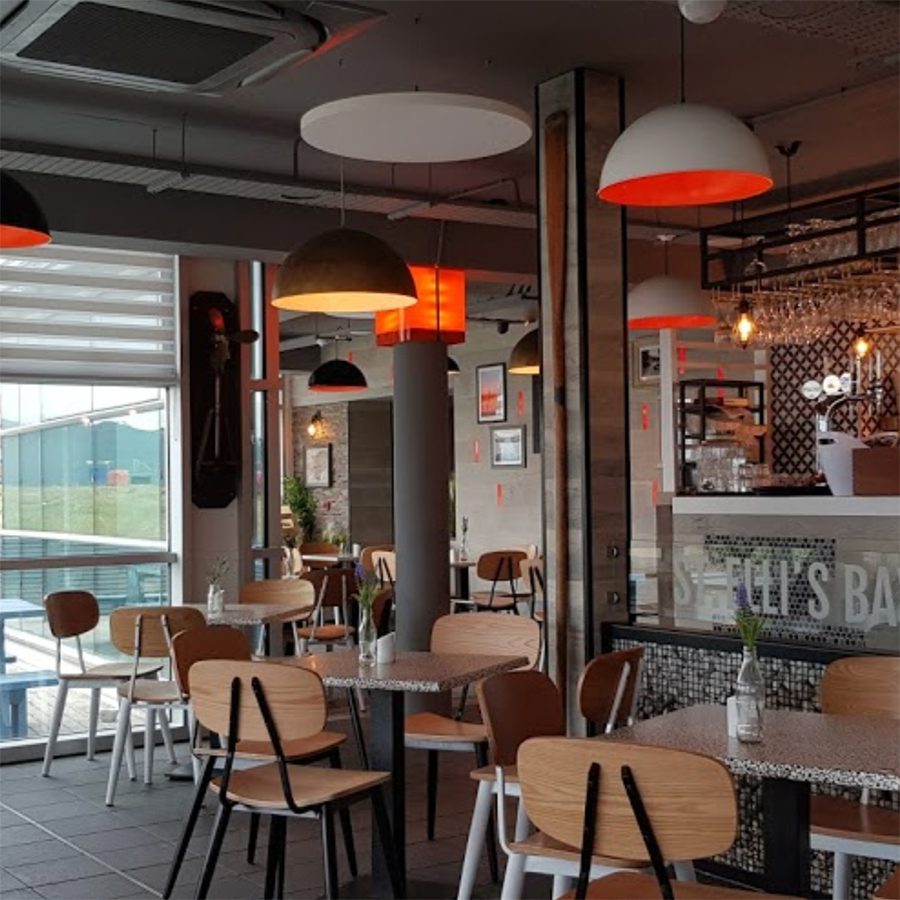 ELEGANT FIRST-FLOOR BRASSERIE
Recently refurbished first-floor brasserie offering a more refined dining experience and excellent views across the Loughor estuary towards the Gower peninsular. See footer for opening hours.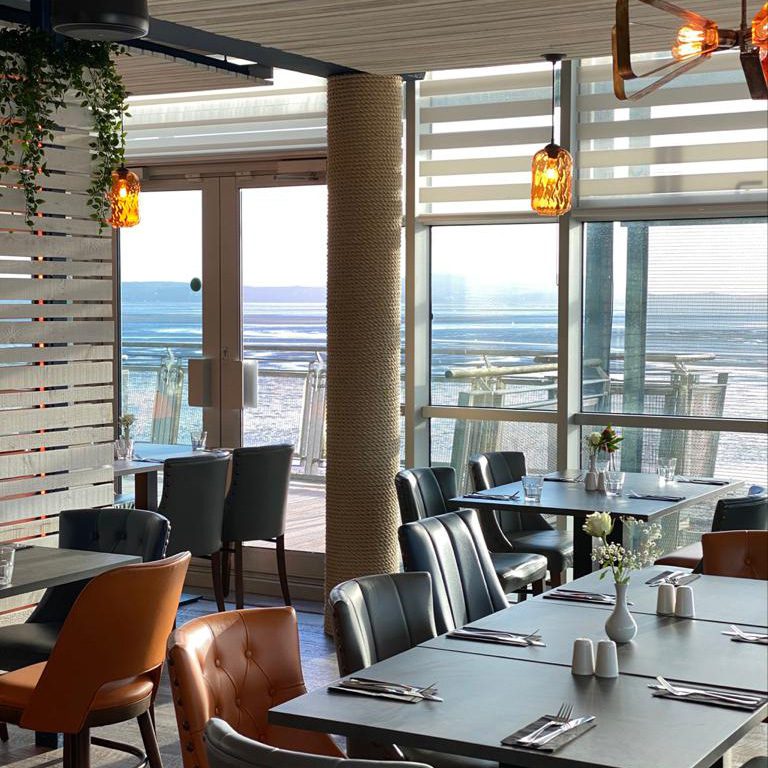 PRIVATE FUNCTION ROOM FOR HIRE
Our top floor suite is available to hire as a private function room for your next event. Perfect for parties, events and meetings.
Flexible catering options available. Please call 01554 526006 to discuss your requirements.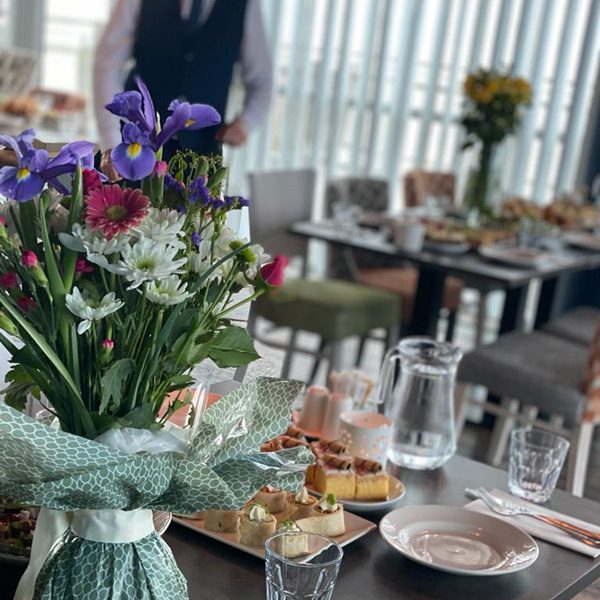 INTRODUCING, OUR AUTHENTIC ITALIAN-RECIPE
New to St. Elli's Bay, our Italian-recipe gelato is freshly made on-site every day, using local Welsh ingredients. Grab a scoop or two to go today.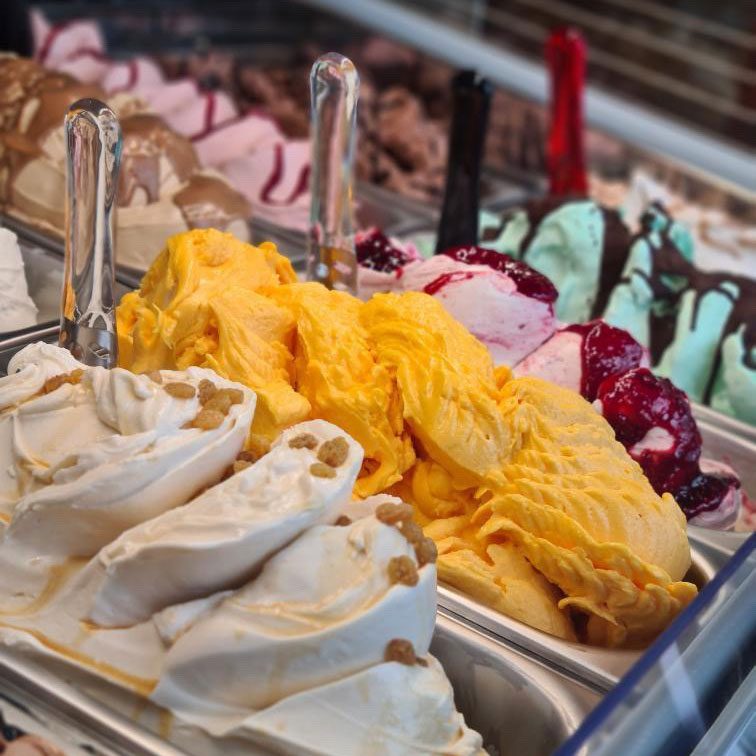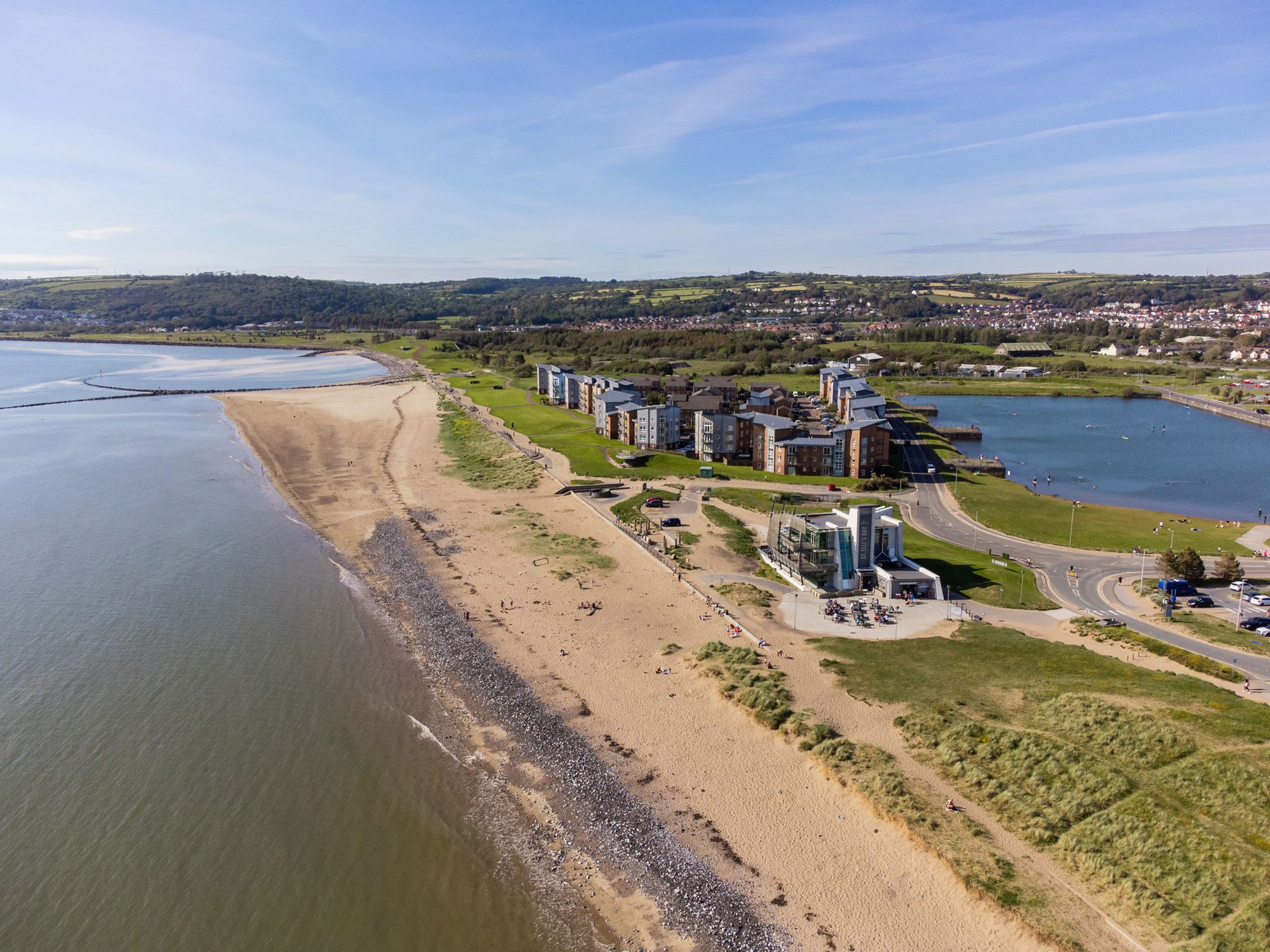 RECENT ST.ELLI'S BAY REVIEWS
St. Elli's Bay Bistro Reviews

Poached eggs on muffins and the vegetarian breakfast followed complete with toast. Both dishes were lovely, hot, well cooked and deliciously tasty.
Jamie D

"Lovely food, we had toasties, and the lad that took our order was polite and made conversation with us. Will return."
Julia A

"Food was gorgeous, staff were very friendly and helpful and were doing their upmost best at this difficult time. The coffee and cake was also lovely. Will visit again."
Kingsley W

"My mother and I visited St. Elli's Bay bistro at lunch time. We both thought that we had exceptional service from the waitress. The service she provided was outstanding.."
Caroline B
St. Elli's Bay Brasserie Reviews

What a gem of a restaurant we have in Llanelli. We have eaten in both the Bistro and Brasserie a number of times and have always had excellent service and food.
Linda Williams

"The food was delicious and the portion sizes were great. We had some great cocktails and sangria and the service was very attentive "
ACHC

"The food was fantastic…the best Moules frites we have tasted. Great menu choice
The staff….plentiful, professional, friendly.."
Woooodentop

"Really safety conscious but without it impacting on the experience. Food was delicious, great choice, very tasty and the proper homemade chips were like my gran used to make. "
Elaine2304
Ground Floor Bistro
MON - SUN
10:00am – 5.00pm
Opening times are weather dependent,
First Floor Brasserie

WED - FRI
12:00 - 3:00pm / 5:00pm-11:00pm
SAT
12:00 - 11:00pm
SUN
12:00 - 5:00pm
MON-TUE
Closed. Bistro is open on ground floor. 
Reservations
BRASSERIE

To make table reservations for the brasserie, please book online.
BISTRO

We're unable to take reservations for the ground floor bistro. All available tables are allocated on a first-come, first-served basis.
SUITE

To enquire about booking private events or hiring the suite, please call 01554 526006. 
TELEPHONE
01554 526 006
EMAIL
[email protected]
ADDRESS

Discovery Centre North Dock, Traeth Ffordd, Llanelli, Carmarthenshire, Wales SA15 2LF. UK 
This project has received funding from the Micro and Small Business Fund (MSBF) through the Welsh Government Rural Communities – Rural Development Programme 2014-2020, which is funded by the European Agricultural Fund for Rural Development and the Welsh Government.